Advice
Choosing the perfect wedding wines isn't as hard as you may think. The most important thing is to choose wines you and your partner both really enjoy and are good value.
It's often worth considering the corkage option when hiring a venue for a wedding – with our great range and prices you can often improve on the venue's house wines and save money. For example, if a house wine costs £18 a bottle but corkage would be £10 a bottle, you can spend up to £8 a bottle and almost certainly improve the quality of the wine you offer.
We are here to advise couples on wines to suit their tastes, their menu and their budget.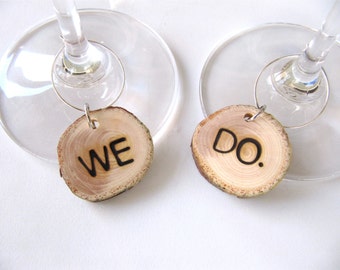 The Arrival and Toast
Toast
A standard sized bottle of sparkling wine (75cl) will provide 6 flutes. For a wedding reception or toast you'll need 2-3 glasses per person. So for 100 guests you'll need at least 100 x 2 glasses = 200 flutes, or 34 bottles.
Consider using a big-name Champagne for toasts and a more cost-effective, great tasting sparkling wine for welcome drinks or further drinking.
The Meal
Here you are ideally looking for versatile wines that broadly match the food and are good crowd pleasers. This way you will steer clear of obvious food and wine clashes and appeal to a wider audience at the same time.
As a general rule, allow half a bottle per person then add a margin for safety.
A standard sized bottle of wine (75cl) will provide 6 small wine glasses (125ml). So one case of wine (12 bottles) will provide 72 glasses. So for 100 guests you'll need 100 x 3 glasses = 300 glasses, or 50 bottles.
Preferences for red and white wines are usually evenly split, but be aware of seasonal variations (in warmer weather allow for more white than red, and vice versa in the winter) and don't forget about rosé!
Organise a Tasting
Free Tasting
Make sure you are ordering the right wine by organising a tasting before you order. If you are based in Essex, can come to your home, bringing a good selection of wines with us for you to select the best.
Another idea that's increasingly popular is to gather a few friends and family together one evening for a pre-wedding tasting. Open a few "shortlisted" wines and see what you and your trusted advisors think. (Remember, we can deliver the wines to your address.)
We'd recommend trying no more than three different whites, reds and fizzes in one sitting though or you risk being overwhelmed – and use small tasting samples rather than full glasses or you won't be in the best state for decision making by the end!
[gravityform id="4″ name="Home Tasting Enquiry"]
Free Delivery
The last thing you want to be worrying about on your wedding day is how to get the wine to the venue. We can deliver the wine to your venue, or wherever else you want it to go within 5 days prior to your big day.
Our delivery is FREE.